We can offer Satellite Television to anyone in Cataluña in their own language. SKY,FRANSAT & BEIN are ours main satellite television plans. All of our satellite systems are installed with a full 12 month replacement guarantee for your peace of mind. We install only the best equipment available and offer upgrade services for all existing clients as and when required
Viewing Cards for SKY UK in Spain are always in stock as is equipment for full installations. Other cards are available for most languages, please mail to enquire. We offer the full installation of Satellite Systems including relevant parabolic antennas. We employ our own fully qualified in-house technicians who will take care of all your requirements.
As "Recommended Installers" for various companies and agencies along the Catalan Community we are pleased to undertake the professional installation of your equipment. This is where our Technicians come into their own, with experience and dedication you are assured the highest standard of workmanship
Sky_Believe_in_better_logo
canaldigitaal_tvvlaanderen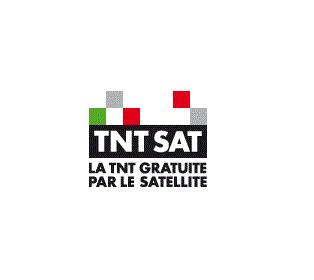 Europa Digital Satellite dish
Gran Via Dish installed
Installation in Gran Via comercial center via fiber optical cable and LNB
135 cm dish Magic Badalona
Installation @ Magic comercial center in Badalona.
Fibre IRS
Global Invacom Fibre IRS ODU32 Fibre Intergrated Reception System Optical Transmitter
180cm & 135cm Satellite Dishes
Installation @ Datacenter in Hospitalet del llobregat. Installed using Fiber LNB and converter, connected straight to a rack.
Over the last decade, the growth of satellite service, the rise of digital cable, and the birth of HDTV have all left their mark on the television landscape. Now, a new delivery method threatens to shake things up even more powerfully. Internet Protocol Television (IPTV) has arrived, and backed by the deep pockets of the telecommunications industry, it's poised to offer more interactivity and bring a hefty dose of competition to the business of selling TV.
IPTV describes a system capable of receiving and displaying a video stream encoded as a series of Internet Protocol packets. If you've ever watched a video clip on your computer, you've used an IPTV system in its broadest sense. When most people discuss IPTV, though, they're talking about watching traditional channels on your television, where people demand a smooth, high-resolution, lag-free picture, and it's the telcos that are jumping headfirst into this market. Once known only as phone companies, the telcos now want to turn a "triple play" of voice, data, and video that will retire the side and put them securely in the batter's box.
Watching UK TV just got easier. 46 Channels of Great TV, Inc BBC1, ITV etc. All you need is a broadband internet connection (min 2MB, pref 3MB or above), a set top box and a TV. That's it! There is no need to connect an expensive satellite dish and there is no need to use your computer or laptop with a VPN. All your favourite British Television Channels are accessible through the easy to use Remote Control. If you have missed a channel then no problem, as the system is constantly recording the main channels directly on a server just for you (PVR) Personal Video Record.